Frontend Engineering Services
There's no limit to what your frontend can do.
You bring the unique idea. We'll bring the experience and creativity to make it work.
You name it, we've built it.
Give us our next challenge.
Bitovi was one of the first JavaScript consultancies in the world. We've had the opportunity to provide frontend development for everything from global corporations to fast-moving startups. We love a unique challenge.
Mobile & Desktop

Web Apps

Microprocessors

Tooling
Get your free consultation
Leverage our expertise
in a wide variety of technologies.
When you've been around as long as we have, you know not every idea can be brought to fruition by a single framework - which is why it's important to have a varied toolbox. Our specialty is JavaScript, React, and Angular, but we've also built projects in Canvas, WebGL, and plain old HTML and CSS - to name just a few. Show us your project, and we'll find the best way to build it.
HTML, CSS, & SVG

React Native

Canvas

WebGL

Cordova & Electron
Some of our high-profile clients include: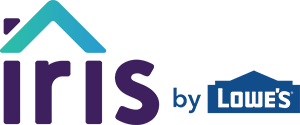 Here's how we do it.
Consulting
Consultation is woven into everything else Bitovi provides. We bring our expertise in frontend engineering, of course, but we're also well-versed in best practices, Agile methodologies, and communication. It's our job to rapidly get up to speed on your company's goals, validate concepts quickly, and collaborate with your team to deliver the project as swiftly as possible.
Staff Augmentation
You're probably familiar with staff augmentation as simply providing more bodies. When you work with Bitovi, we'll be sending experts who don't need hand-holding. Our long experience with varied project types lets us hit the ground running, seamlessly integrate with your team, and deliver work swiftly while making expert suggestions on improving the path to your goals.
Training
With over a decade and a half of experience, we know what it takes to design and develop applications the right way. We're also hugely passionate about that process, and we'll get your teams excited about it too.
Flexible curriculum to meet your team's needs
Best practices are taught alongside practical skills
Real-world applications for the concepts we teach
We come to you for in-person trainings at your offices
For distributed teams (like ours!) we offer remote trainings
1 instructor per every 8 participants to ensure 1:1 coaching
Frontend Experts since 2008
You want people who understand frontend development inside and out, and who absolutely love building amazing apps. That's what Bitovi has to offer. We create our own open source JS frameworks. We founded and host the long-running ChicagoJS meetup, and we live and breathe finding the best way to build incredible apps. Talk to us about your next project.
Justin Meyer
Chief Executive Officer
Book a free consultation.
Good partnerships are hard to find. Let's start with a free consultation to see if we're the partner for you.
Community • Tools • Resources
App Development Checklists
Download our free tools for making great applications!
Get Checklists
---
Try our project estimator!
A quick, but accurate way to estimate your project.
Quick Estimator
---
Level up your software skills!
Explore courses on product development.
Bitovi Academy
Sorry, events can't load right now.
There are no events to show.
---
Explore Bitovi events
Join us for an upcoming webinar.
All events →